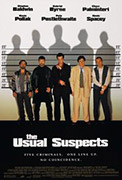 The Los Angeles Crime & Horror Film Festival is committed to showcasing and celebrating the best of independent crime and horror cinema, and the many subgenres of crime fiction, true crime, and psychological horror in film and New Media. With screenings in Hollywood giving recognition to and promoting independent films and filmmakers, Los Angeles Crime & Horror Film Festival places a spotlight on up-and-coming visionaries in crime and horror storytelling.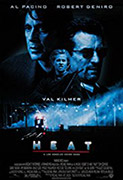 From crime dramas and film noir to murder mysteries and true crime stories, subgenres of crime and horror have been a mainstay of storytelling long before the advent of the film and television mediums. These types of stories have also been shown to improve mental health and well-being, according to a Lancaster University study. By providing a high-tension narrative at a comfortable distance, these stories have the side effect of a positive psychological impact that may even help prevent depression.
In an age of increasing divisions, crime and horror are naturally engaging and entertaining for audiences across national, cultural, political, or social boundaries.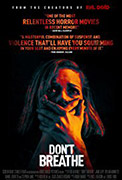 In film and television, crime fiction and true crime have delivered some of the most iconic works on screens of all sizes. From THE GODFATHER and CLOCKWORK ORANGE to MAKING A MURDERER and THE JINX, these stories have captivated audiences for generations. Whether a story provides the guilty pleasure of rooting for an unexpectedly-relatable criminal or the satisfaction of witnessing a parasite of society being brought to justice, the best of the crime genre have stood the test of time.
Likewise, the horror genre has delivered many of the most memorable and ground-breaking stories and chilling images to viewers since the beginnings of film. From NOSFERATU and THE PHANTOM OF THE OPERA to DON'T BREATHE and GET OUT, the best horror films have redefined the medium of cinema... yet they are often critically underrated and avoided by prestigious awards. Horror has always pushed the boundaries of industry norms or even addressed social issues and perspectives rarely explored in other genres, and its most iconic films are both commercial successes and cultural milestones.
Los Angeles Crime & Horror Film Festival showcases films and documentaries in crime fiction, true crime, horror, and related subgenres from around the world. We provide independent filmmakers with awards, exposure to Hollywood professionals, a platform to connect with audiences, and a venue to network with other filmmakers who share your passion for crime and horror storytelling.